El Instituto de Investigación Foforkal puso sus manos a la obra de nuevo y evaluado los libros que están llenando los estantes de Bella y Edward Cullen en su nuevo hogar en Amanecer - Parte 2. El resultado fue una serie de libros conocidos para nosotros, una portada de libro con una manzana, un libro de cocina e incluso repitió un libro! Sí, nuestros vampiros tienen la misma copia de este libro en el estante. Es suave? Echa un vistazo lo que la pareja Cullen estado leyendo en la lista que hemos preparado a continuación: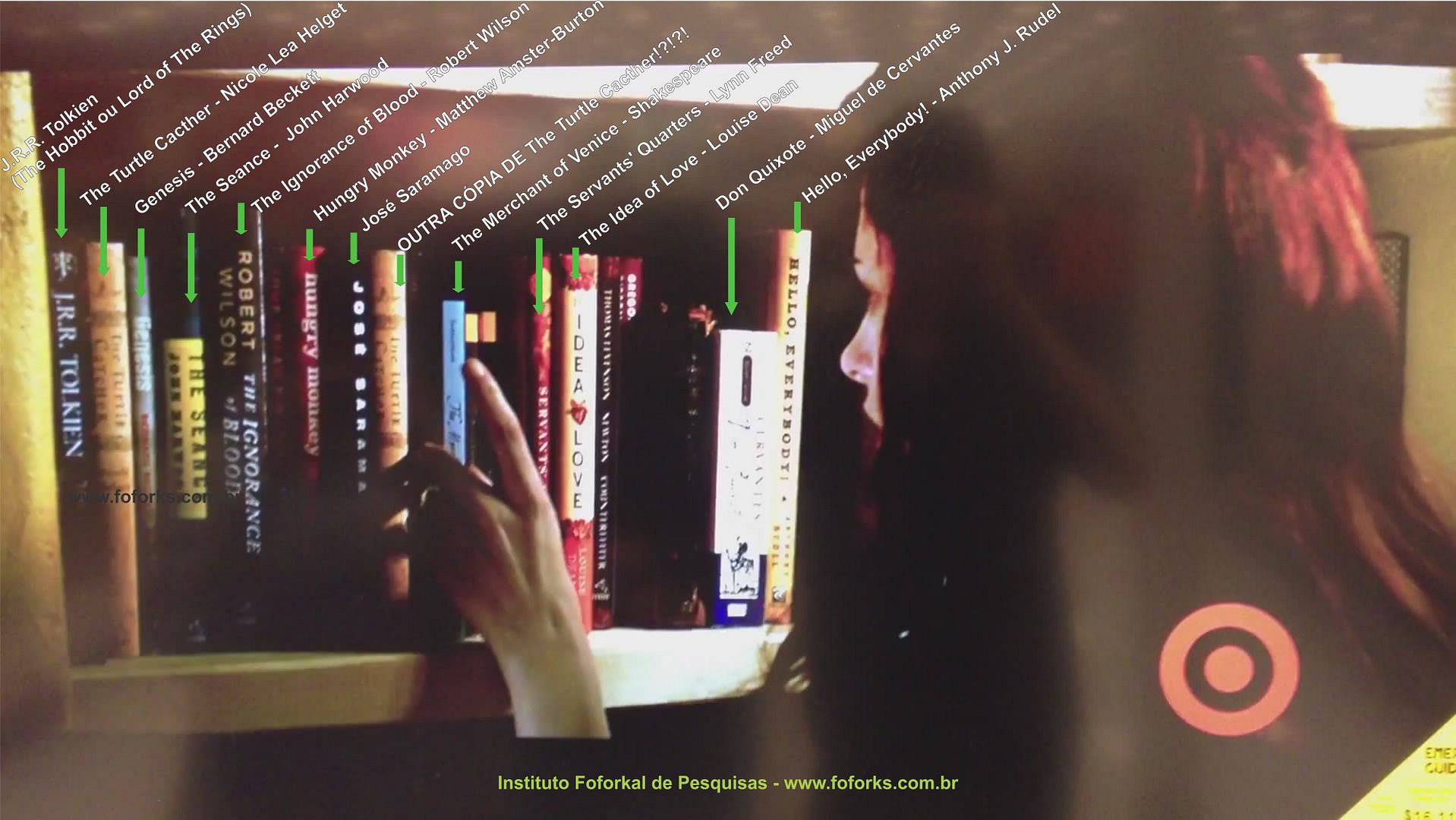 Click en la imagen para ver mas grande
JRR Tolkien – The Hobbit ou The Lord of the Rings.
José Saramago
The Merchant of Venice - William Shakespeare (es el libro que Alice le deja la pista para poder ayudar a Reneesme)
Don Quixote – Miguel de Cervantes